There are always a few things that excite every bride about getting married. Of course there's getting to spend forever with your best friend and the love of your life, but the parties are what gets everyone pumped for the upcoming nuptials. There's the engagement party, the bridal shower, and—my personal favorite—the bachelorette party. Some women opt for classy beach weekends and others like the Las Vegas lifestyle, but Athens provides a perfect balance of relaxation and letting loose. Here are some fun ideas for your bachelorette party in Athens, Georgia!
Dinner at Last Resort Grill
To kick off the weekend, head down Clayton Street to Last Resort Grill for a three-course dinner. The atmosphere is sophisticated, and the food is unbelievably delicious. Start with the fried green tomatoes or the Caesar salad, and then go for the beef short rib or the salmon and grits for your main course. Thinking about dessert? You can choose from one of Last Resort's mouthwatering cheesecakes, but I recommend the white chocolate cheesecake. Get a few slices to share with the table—your bridesmaids will thank you.

Go out in Normaltown and Downtown Athens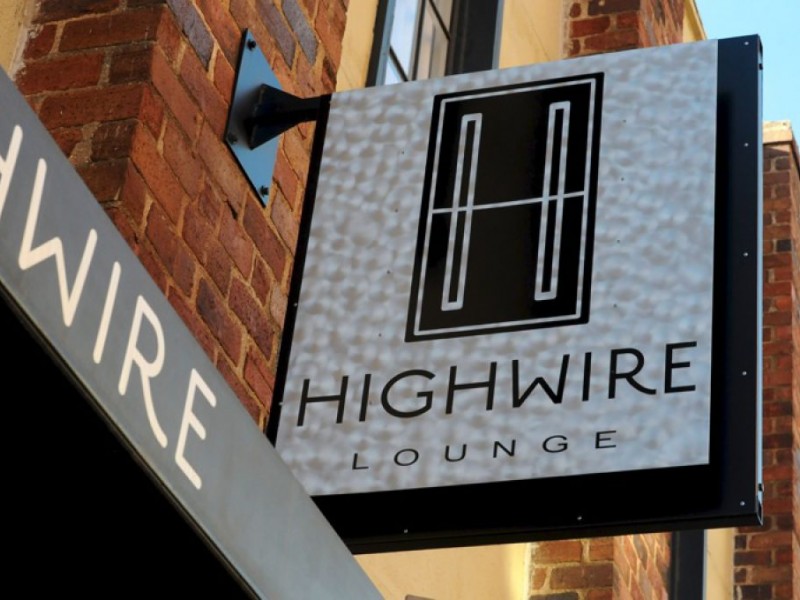 What's a weekend in Athens without going out on the town? The nightlife here is perfect because it fits all types of moods. If you and your bridesmaids want to spend time with true Athens locals and have a more relaxed night, go down Prince Avenue to The Old Pal and Normal Bar. They offer nicer drinks in a more comfortable experience, and it's also a more mature crowd. Downtown Athens is where the crazy happens. You'll have to wear your sash and tiara at Bourbon Street to do their classic bar crawl and hit up any of the other dozens of bars downtown to get free drinks from the generous bartenders. Looking for some more interesting ways to spend the night? There's Silent Disco at Highwire Lounge and an all-night dance party at 9d's featuring your favorite classics.
Spa Day at Urban Sanctuary
Urban Sanctuary is one of the nicest day spas in Athens, so it's the perfect place to take your bridesmaids to unwind and get pampered. They offer massages, facials and mud baths galore but if you're looking to splurge a little, treat yourselves to the Bridal Spa Party. The package offers each guest a Scrub and Massage combo, a French manicure, an Advanced Facial and a Hydrating Lip Treatment. There's no way you and your bridesmaids won't be completely relaxed. You can even pick up your favorite soaps and scrubs in their shop. There's nothing like an amazing spa day in Athens to make the perfect bachelorette weekend.
Crepes and Wine at Pauley's
Take your bridesmaids to Pauley's for a dinner full of crepes and wine. Pauley's has the classic "girls' night" ambience, which makes them so popular. They have a solid selection of reds and whites to suffice any type of wine drinker, and one of the most intense beer lists in Athens. It's always fun to share their baked brie or the chicken tchoupitoulas with your girlfriends and get a massive amount of sweet and savory crepes for the table. By the end of the night you'll be full of wine, crepes and happiness from sharing this experience with your best friends.
Brunch at Mama's Boy
Cap off your crazy bachelorette weekend with Sunday brunch at an Athens staple: Mama's Boy. You'll want to wake up at the crack of dawn to avoid the long lines, but it'll be worth it. It's delightfully southern; they serve coffee in Mason jars and offer classics like biscuits and gravy and Georgia peach French toast. It's the perfect place for you and your bridesmaids to chat about wedding details after a long weekend of festivities. Not to mention, the decor will inspire wedding celebrations.
Our purpose at Weddings in Athens is to show the outstanding selection of Athens, Georgia wedding vendors such as wedding photographers, videographers, florists, wedding planners and venues. We hope that our information will be helpful to you as your plan your Athens, Georgia wedding.  Please contact Weddings in Athens if you would like to have your listing added. Please follow us on Facebook at www.facebook.com/weddingsinathens.  
(Visited 102 times, 1 visits today)